Todd Romero - Sports Host/Reporter
---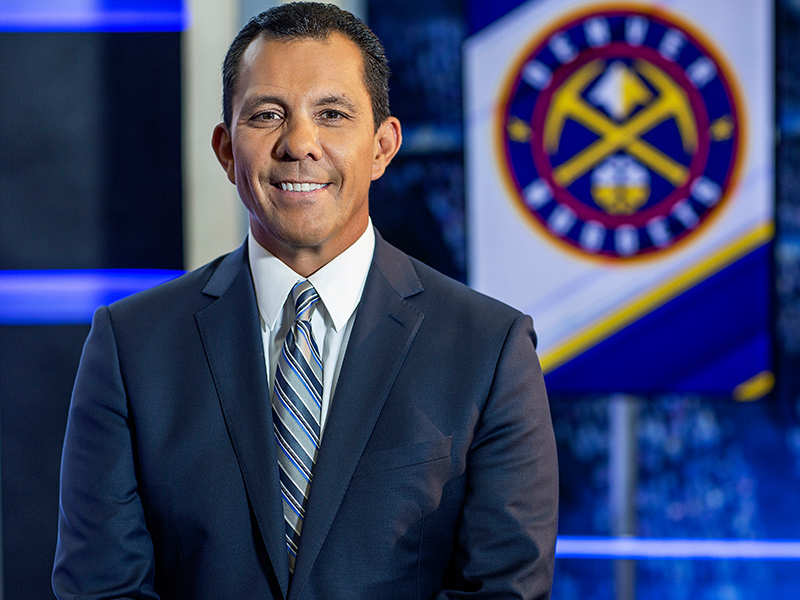 Todd Romero is a Denver native and a 1986 graduate of the University of Denver. Todd began attending Nuggets games as far back as 1969 when the Nuggets were the Denver Rockets.
After beginning on radio, Romero landed his first sports anchor job in 1991 at KJCT in Grand Junction. In 1995, Romero was hired at KUSA Channel 9 where he covered the Denver Broncos in back-to-back Super Bowls and was the first local reporter in the locker room for live interviews after the Broncos beat the Packers in Super Bowl XXXII.
Romero is also one of the few Denver broadcasters to be in the Rockies clubhouse when they captured their first ever wild card playoff berth in 1995. The Colorado Avalanche arrived that same year and Todd was there to cover the team through that season which culminated in winning the Stanley Cup.
Romero also had stops in Kansas City as the Sports Director for a local NBC Affiliate. Following a 3-year stay in Kansas City, Todd then worked as play-by-play talent for the WWE before heading to Florida where he covered the Florida Gators and Tim Tebow in their championship season.
In 2012, Romero was hired on at Altitude and is now in his 10th year with Altitude Sports. He hosts the pre and post-game shows for the Nuggets, does play-by-play for high school football and for men's and women's basketball at the University of Denver.
---
Learn more about our on-air talent.