Lauren Jbara - Colorado Avalanche/Rapids Host/Reporter
---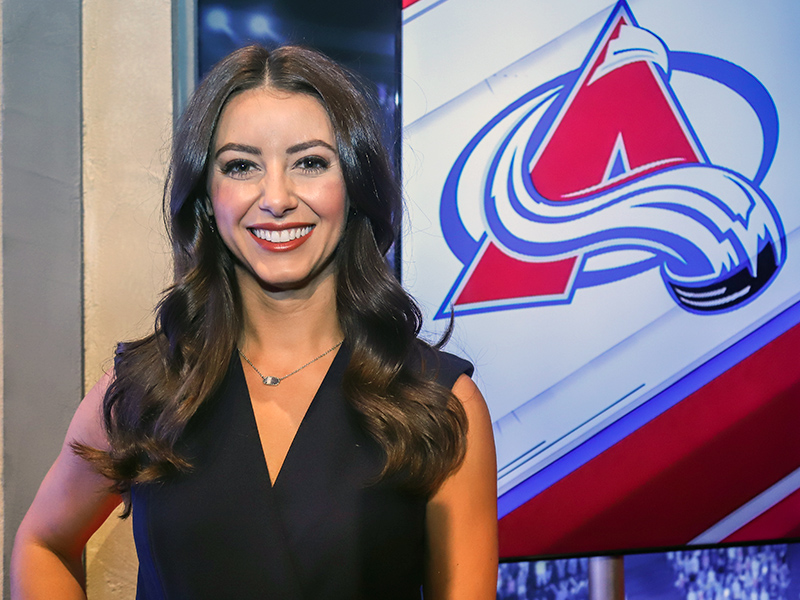 Lauren served as the in-arena host and digital reporter for the Detroit Pistons and the sideline reporter for Oakland University Men's Basketball on ESPN3 for over three years. She was also a radio personality for Entercom and a freelance reporter for Fox Sports Detroit for two years. She recently joined WSOE (World Showdown of E-Sports) to broadcast various Esports events on Twitch.
Lauren attended the University of Michigan where she received her Bachelor's degree in Communications. She was a member of the Michigan Club Soccer team and was heavily involved in Athletes for Action. Lauren was also an active member of the student-run TV station WOLV-TV. During her summers she interned for the Detroit Lions, NBC affiliate WDIV, and ABC affiliate WXYZ in the sports department.
During her senior year of college, Lauren began working as a reporter for State Champs High School Sports Show on Fox Sports Detroit and continued her work for State Champs as a co-host and reporter after graduation. Lauren also worked as the in-arena host for the Detroit Red Wings for 3 seasons.
Favorite food: pickles and tacos (but not together)
Favorite movie: Rudy (raised a Notre Dame fan, but Go Blue)
Favorite Book: Stay Hungry - Sebastian Maniscalco
Favorite Band: Bon Jovi
Words to live by: Follow your passion
---
Learn more about our on-air talent.