Richard Fleming - Colorado Rapids TV Play-By-Play
---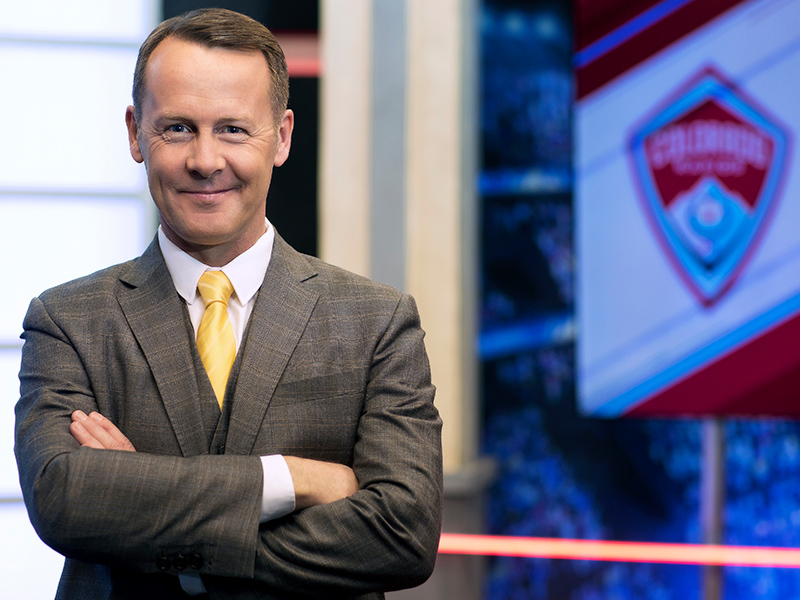 Richard Fleming arrived as the play-by-play voice of the Colorado Rapids in 2013, having spent almost 25 years as a sports journalist in his native England. The former BBC broadcaster 'majors' in soccer, which led to him covering a World Cup qualifier in North Korea, but has pretty much gone through the alphabet with sports covered. He has been seen at athletics, boxing (at the Olympic Games), cricket, cycling, football (US variety), golf, motorsport, rugby, snooker, synchronized swimming, tennis, and much more, during a career which has taken him around the world, working in newspapers, online, radio, and TV.
He took a rare route into the profession, leaving school at 18 and starting as a junior sports reporter just four days later. That was 30 years ago, since when he has talked tennis with Federer and Nadal, soccer with Sir Elton John and Enrique Iglesias, and stopped off in Angola, Mali, Montserrat, Qatar, New Zealand, and Ukraine along the way, all while watching World Cups, Africa Cup of Nations, European Championship, and every level of the sport in England.
After six years in newspapers, Richard spent 16 years at the BBC, before a brief spell in the freelance wilderness with Arsenal TV, the Tennis Channel, Wimbledon, and the International Tennis Federation.
Richard loves telling stories, and counts himself fortunate not to be doing 'a real job'. He is married to Nicky, and they have three children, Jessica, Charlotte and James.
---
Learn more about our on-air talent.