Channel Finder
---
---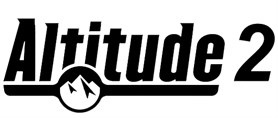 Altitude 2 channel listings vary daily - Click for More Information
---
Altitude is available in a 10-state region that includes all or parts of: Colorado, Idaho, Kansas, Montana, Nebraska, New Mexico, Nevada, South Dakota, Wyoming, and Utah.
Altitude can be found on DirecTV and DirecTV Stream in all 10 states on channels 681 (ALT) and 681-1 (ALT2).
Viewers can also find Altitude through Charter Communications and many other cable service providers across the region.
For a full list of available providers in your area please use the zip code search tool above.
Due to NBA and NHL restrictions, some areas are not eligible for game broadcasts. When an area is restricted to either Avalanche or Nuggets broadcasts on our network, it is noted in the "Restrictions" field of your search. Subscribers outside of Altitude's 10-state region will not receive NBA or NHL broadcasts with Altitude's regular programming. For more information, please contact Altitude's Affiliate Sales department at affiliatesales@altitude.tv.