Las Vegas Diaries: The Multi-Faceted Summer League Experience
---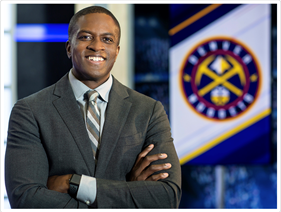 By Christopher Dempsey
LAS VEGAS - I have always loved the dual mission of the NBA Summer League under the umbrella of securing jobs. 
There are the draft picks, who are getting their feet wet as professionals and laying the foundation for significant roles on their respective teams.
Then, there are the players looking for that big break.
The charm of summer league is in the hustle. For two weeks, Sin City is also Dreamland. It's the place where hundreds of players lace 'em up to start, or kickstart, their careers. Full-time residence in the NBA is the dream, and they are out here doing everything they can to make sure it doesn't slip through their fingers. 
It's a nervy time for many. There are tons of really good basketball players in the world, and the competition here is fierce. Coaches and executives are all here to get a good look at any and everyone that can help their respective teams. Agents are here to monitor their clients and perhaps score new ones.
But there is also a spirit of service. 
Yes, summer league is about prepping young draft picks for what they will face in the regular season. But it is also about making sure as many players as possible find basketball employment in the U.S. and around the world.
Ryan Bowen, the Nuggets summer league coach, is especially sensitive to helping as many players as possible put their best foot forward. In his playing career, he played short stints in Turkey, Spain and Israel in addition to his NBA years, most notably with the Nuggets.
"There's a lot of guys that deserve to keep playing after this," Bowen said. "Whether that is in the NBA or in Europe or whatever — to help them along in their journey to find jobs. It's kind of the whole picture for everything.
No matter what team players are on right now, the audition is for the entire league. The Nuggets have an open spot for a two-way player. Other teams have additional roster spots up for grabs. Not only will players on the Nuggets' current summer league roster be in contention for the two-way contract, ostensibly so will anyone that catches their eye from other summer league teams.
So, putting players in the best position to succeed, while also getting draft picks ready to play, is the goal. The Nuggets get started on that task in earnest on Friday night when they begin their summer league slate against Minnesota. 
Draft picks Christian Braun, Peyton Watson and Ismael Kamagate will all get the chance to begin learning what it takes to be part of the Nuggets franchise. That's priority No. 1.
"It's all about our guys," said Bowen, on the eve of the first summer league game. "And it's all about putting them in positions; teaching them our system. You can't put everything in, you can't teach them everything. But just to give them an idea of how we want to do things, kind of our culture. And then it's help everybody else."