Match Report: Rapids On The Board After Draw In Dallas
---
FC Dallas 0-0 Colorado Rapids
Toyota Stadium, Frisco, Texas
Two former FC Dallas players stood out for the Colorado Rapids on Saturday night as they began their 2021 season with a goalless draw in Texas, writes Richard Fleming.
Offseason signing Michael Barrios, on a first return to his club of six years, was the biggest threat for the Rapids, rattling off four good chances in a game where clear-cut opportunities were in short supply.
Head coach Robin Fraser admitted: "I thought Mikey was really good. He's as honest as they come in that, given the way they played, he had to do a lot of defending and defending in deep.
"His transition to attack was so fast that he was still able to get in some really dangerous attacking spots tonight. I just think his awareness, his professionalism, his decision making, it's all very, very good. I think he's going to be really good for us."
Kellyn Acosta, meanwhile, stepped in at left-back in the absence of the injured Sam Vines. He came through the Dallas academy, before more than four years in the first team, until switching to the Rapids midway through 2018, and did not look out of place in his unfamiliar role.
Of Acosta's performance, Fraser commented: "I thought Kellyn did an excellent job tonight. It's a tough thing when you go through the entire preseason playing your natural position and you have a few days to prepare for playing completely out of position.
"I thought his commitment to doing it well was fantastic and it showed on both ends of the field."
It was the hosts who began the more sprightly. Rapids goalkeeper William Yarbrough needed to be at full stretch on a couple of occasions to deny Dallas, and even when he was beaten, team captain Jack Price was lurking on the goal line to head clear.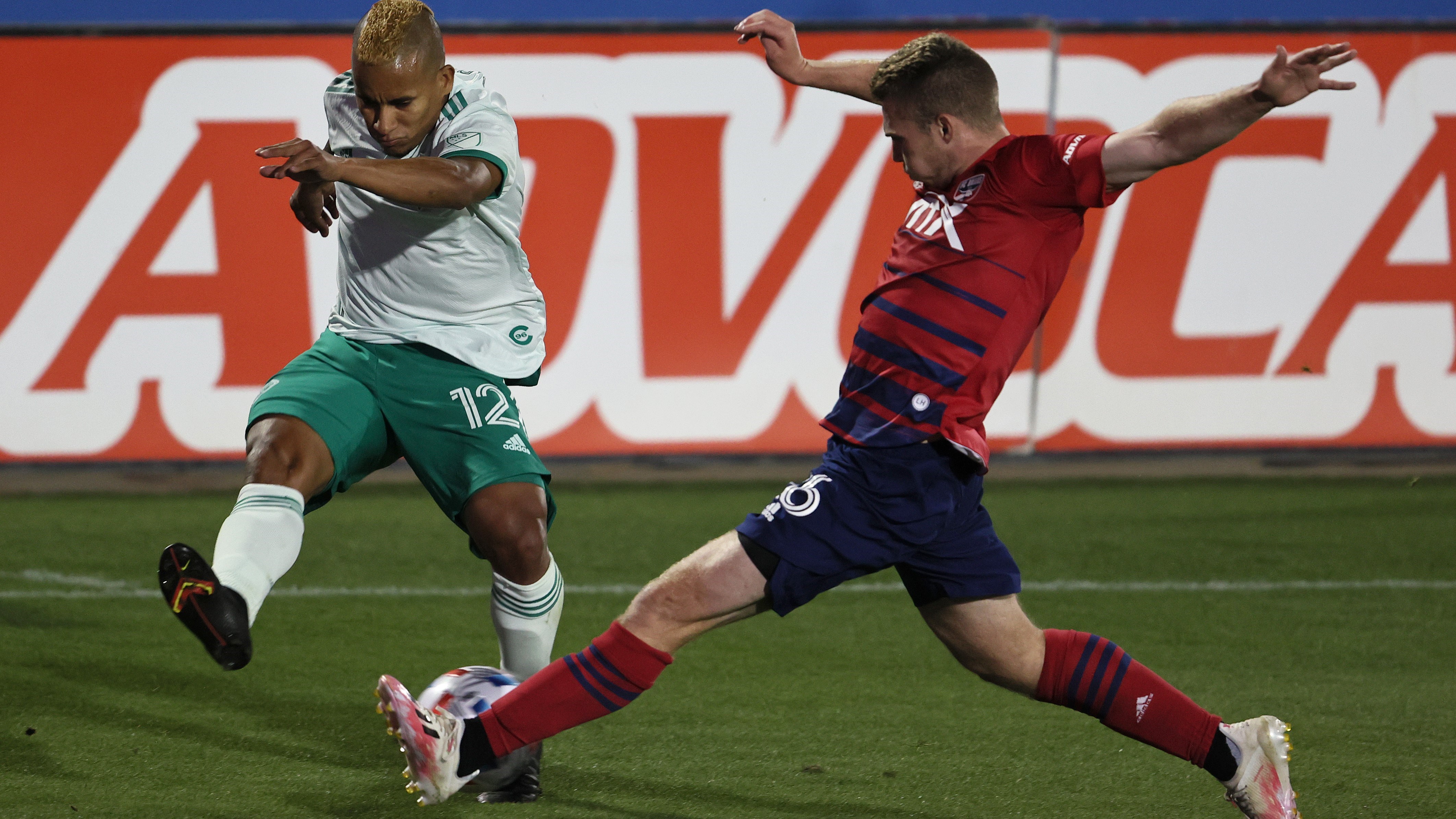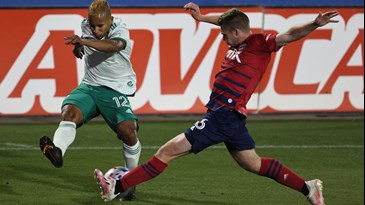 After a few early scares, the Rapids found some joy of their own in the attacking third. Barrios forced a finger-tip save from Jimmy Maurer with a curling shot from the edge of the area. The 29-year-old Colombian then shaved the outside of the post from just inside the box, with Maurer beaten, before having a shot parried from the angle.
The first half also saw a downward header from Danny Wilson batted away by the glove of Maurer, who then needed to be alert as Younes Namli, almost effortlessly, sent a shot goalwards. The Dallas 'keeper shuffled across and once again pushed the ball over the bar.
All of this occurred in the first half, which was comfortably the more entertaining of the two. Few chances presented themselves after the break, though Barrios again had the best for the Rapids. And again Maurer was on hand to deny him.
There were sparks in this opener, with referee Nima Saghafi acting as peacemaker on more than one occasion. The man in the middle allowed players to express themselves and appeared to handle the situation well. Just one yellow card was handed out, late on, to Rapids midfielder Cole Bassett for a shove in the back of Ryan Hollingshead.
Fraser had to make changes to his side due to Vines and Lalas Abubakar both being injured with unspecified ailments. Acosta covered for Vines, whereas Auston Trusty filled in for Abubakar. With those two players missing, plus Braian Galvan, recent homegrown signings Oliver Larraz and Darren Yapi found themselves on the bench for the first time in MLS. Had Yapi got on he would have been the youngest-ever Rapids player to appear in an MLS game, aged just 16 years and 149 days.
The Rapids host Austin FC next Saturday in their home opener. Coverage on Altitude 2 and AltitudeNOW from 6.30pm. Austin FC, the league newcomers, lost their first game 2-0 at LAFC.
Lineups
FC Dallas: Jimmy Maurer; Bressan, Matt Hedges, José Martínez, Ryan Hollingshead, Johnny Nelson, Bryan Acosta, Andrés Ricaurte (Paxton Pomykal 69'), Jáder Obrian, Freddy Vargas, Franco Jara (Ricardo Pepi 81').
Subs not used: Phelipe, Nkosi Burgess, Eddie Munjoma, Edwin Cerrillo, Tanner Tessmann, Kalil ElMedkhar, Dante Sealy.
Colorado Rapids: William Yarbrough, Keegan Rosenberry, Auston Trusty, Danny Wilson, Kellyn Acosta; Younes Namli, Jack Price, Cole Bassett; Michael Barrios (Nicolas Benezet 81'), Diego Rubio, Andre Shinyashiki (Jonathan Lewis 62').
Subs not used: Clint Irwin, Drew Moor, Nicolas Mezquida, Oliver Larraz, Collen Warner, Steven Beitashour, Darren Yapi.