MLS Team Guide: Houston Dynamo FC
---
Ahead of the 2021 MLS season, Richard Fleming introduces us to the teams set to face the Colorado Rapids. Houston Dynamo finished last in the West in 2020 but their offseason moves suggest they could be a tougher team this year.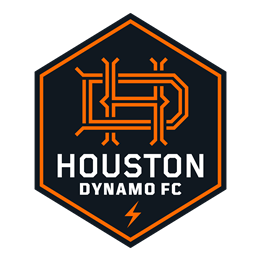 First season in MLS: 2006
Honors: MLS Cup winners (2006, 2007), Eastern Conference champions (2011, 2012), U.S. Open Cup winners (2018)
Stadium: BBVA Stadium, Houston, Texas
Head Coach: Tab Ramos (appointed, October 2019)
History with the Rapids
San Jose Earthquakes moved from California to Houston in time for the 2006 season, so when the Rapids first played the Dynamo on April 2 of that year at Robertson Stadium, it was not your regular expansion franchise. It was a first game in MLS for Houston Dynamo but not for many of their players, veterans of the league and previously with the Quakes.
Brian Ching scored four for the Dynamo in a 5-2 win over the Rapids, alongside such teammates as Dwayne De Rosario, Wade Barrett, Pat Onstad, Alejandro Moreno, Ricardo Clark, and Brian Mullan. The Rapids' first game of 2006 would be at Robertson Stadium, and so too would their last. They were defeated by Houston in the Western Conference Championship game, as the Dynamo collected the first of back-to-back MLS Cups.
The Rapids were second best for much of the first three seasons, managing only two wins in 10 meetings (2-6-2). But the home win on August 30, 2009 triggered a 10-game unbeaten streak against the Dynamo (6-0-4).
Three wins in four meetings, across 2016 and 2017, suggested the Rapids were gaining the upper hand, before the victories dried up. Prior to the 2-1 win at BBVA Stadium in their most recent matchup, the Rapids had failed to win any of the previous five (0-2-3).
Head-to-head record: 12-10-10
Last meeting: W 2-1, 11/8/20 at BBVA Stadium
2020 Season
A first season in charge for former US international Tab Ramos was a struggle as the Dynamo finished bottom of the Western Conference with only four wins in 23 games.
On paper, the Dynamo appeared to have quality – they certainly had experience, though arguably some beyond their best. Despite losing Alberth Elis (Boavista) mid-season, this was a side which still contained names such as Darwin Quintero, Memo Rodriguez, and the since-departed Mauro Manotas.
Quintero managed seven goals and 10 assists in 22 appearances. Rodriguez had five goals and three assists. Manotas three goals, two assists. Elis, before he left and despite his injuries, had four goals/three assists in only six games.
Great, but not spectacular.
They threatened to make a run, winning three on the bounce heading to Commerce City in early September. It was almost four wins in a row, but for late goal from Lalas Abubakar for a 1-1 draw. Prior to that stalemate, the Dynamo had won home and away against high-flying Sporting Kansas City, and romped to a 3-0 win over Minnesota United.
The result inside DICK'S Sporting Goods Park would be the beginning of their downfall. Including the Rapids game, the Dynamo were only able to pick up one win over the remaining 14 games (1-8-5), ending the year with a 2-1 home loss to Robin Fraser's side.
Offseason Highlights
It has been an interesting offseason for the Dynamo as we see Ramos make moves to bring in his players. Headline acts include Joe Corona – sneaked from under the nose of Austin FC – Maxi Urruti, Fafa Picault, and central defender Tim Parker.
Corona was picked by Austin FC in the 2020 MLS Expansion Draft; however, he was eligible for selection in the Re-Entry Process since he did not sign a contract with the expansion side and did not opt out of the Re-Entry Process.
Veterans Maynor Figueroa and Boniek Garcia return for another year after agreeing new deals, while defenders Adam Lundkvist and Zarek Valentin are staying put for at least the next two seasons.
Mauro Manotas has moved on. He joined Mexico side Club Tijuana at the start of December.
Off the field, former Rapids goalkeeper and Aurora-born Matt Jordan had his contract extended through this season Sr. Vice President and General Manager, aligning him with head coach Tab Ramos.
Players To Watch
Joe Corona: this signing could be one of the best bits of offseason business, for a player drenched in experience at Club Tijuana, though his two seasons at the Galaxy were less rewarding. In 47 appearances, he scored two goals and managed one assist, but as a defensive midfielder expect him to break up and restart plays and be a key addition to the spine of this side.
Tim Parker: the same can be said of Tim Parker, acquired from New York Red Bulls for $450,000 General Allocation Money, though this could climb a further $600,000 in performance-based incentives. A Supporters' Shield winner with NYRB in 2018, he will sit behind Corona and be commanding.
Darwin Quintero: he has lost Manotas and Elis in the last year, but expect him to relish the newcomers around him, and the chance for a full season under Ramos. In two seasons at Minnesota, he managed 21 goals and 20 assists, in 57 appearances. He led the Dynamo in both categories last year and will get support from Urutti in 2021.
Maxi Urruti: an intelligent striker who had his best years in Texas when with FC Dallas, with 29 goals and 20 assists in three seasons. That said, he will add experience and guile to this Dynamo side and should be good for at least a handful of goals.
In: Joe Corona (LA Galaxy), Tim Parker (NYRB), Tyler Pasher (Indy Eleven), Fafa Picault (FC Dallas), Maxi Urruti (CF Montreal)
Out: Niko Hansen (Minnesota United), Mauro Manotas (Club Tijuana), Erik McCue (Charleston Battery – loan), Marcelo Palomino (Charlotte Independence – loan), Kiki Struna (CF Montreal)
Meetings in 2021:
May 15 (home)
August 14 (away)
October 31 (away)
Click HERE for the full Rapids schedule.
Did You Know?
The Dynamo underwent a rebrand last November, which included a new club logo and adding 'FC' to the end of their name.
Houston has some high-profile co-owners, among them former boxing world champion Oscar De La Hoya, as well as basketball star James Harden, who has since moved from Houston Rockets to the Brooklyn Nets.
When the Dynamo defeated the Rapids in the 2006 Western Conference Championship affair, two of their three goals were scored by Paul Dalglish, the son of Liverpool legend Kenny. Sir Kenny Dalglish was both player and later manager of the current Premier League champions. Indeed, he was in charge of the club during the tragic Hillsborough disaster in 1989, an event which impacted him deeply.