MLS Team Guide: San Jose Earthquakes
---
Ahead of the 2021 MLS season, Richard Fleming introduces us to the teams set to face the Colorado Rapids. San Jose Earthquakes have struggled in recent seasons, but Matias Almeyda has brought in known quantities he hopes will see considerable improvements in his third term.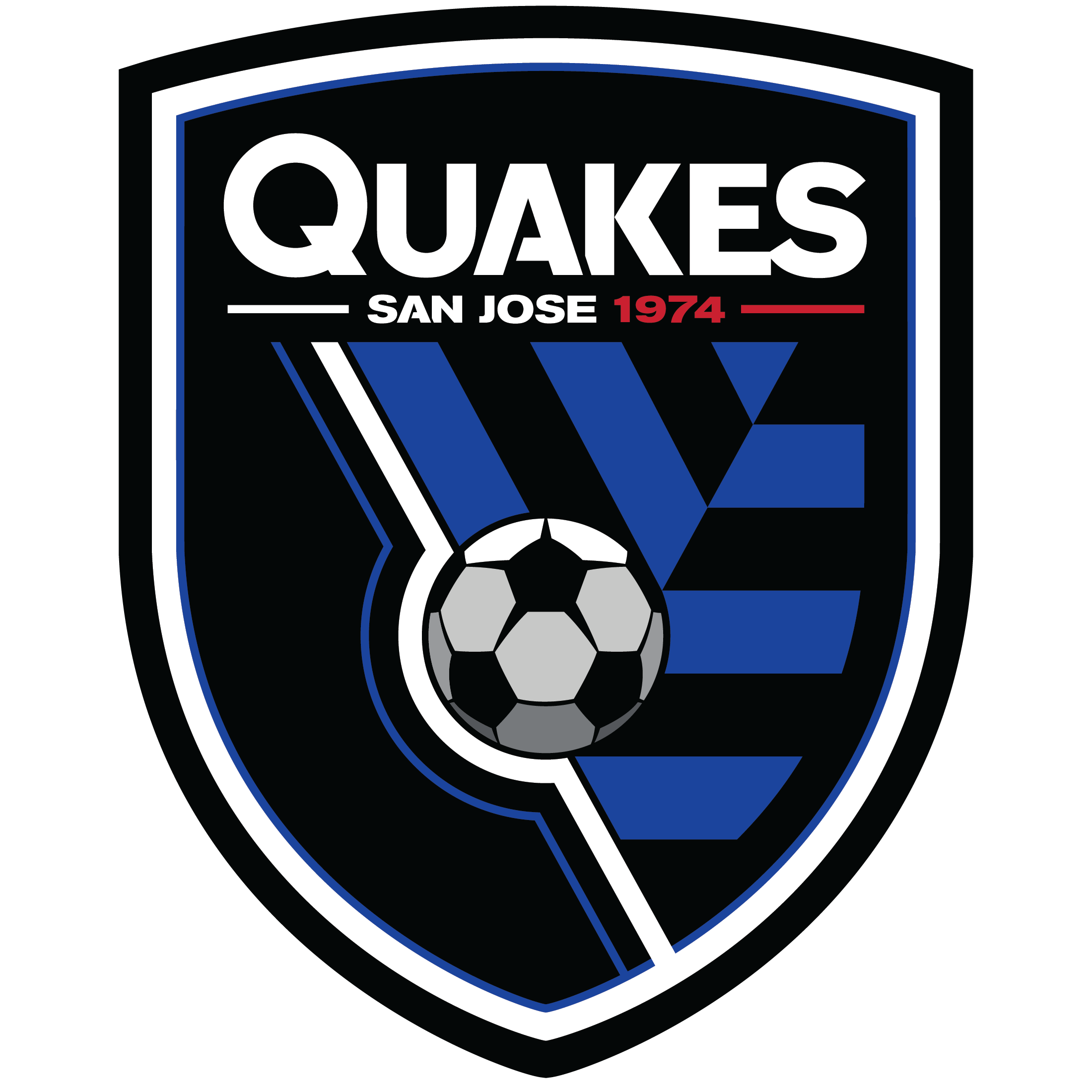 First season in MLS: 1996 (as San Jose Clash)
Honors: MLS Cup winners (2001, 2003), Supporters' Shield winners (2005, 2012)
Stadium: PayPal Park, San Jose, California
Head Coach: Matias Almeyda (October 2018)
History with the Rapids
San Jose played as the Clash for the first four seasons of MLS. They played the league's opening game, at home, on April 6, 1996 against D.C. United. That first year they played the Rapids four times and won on each occasion.
Their first meeting came at Spartan Stadium on May 8, 1996. Marcelo Balboa opened the scoring for the visitors, only for San Jose to respond through Jeff Baicher, Paul Bravo, and Tim Martin. Bravo and Martin would go on to become Rapids players.
A first win against San Jose would arrive in the first meeting of the 1997 season, which came on 4th July. In front of a crowd of 36,252, the Clash took a 1-0 lead through Ronald Cerritos. In a role reversal of their first game, it was the Rapids who came from behind to win 3-1, and this time Bravo would score for Colorado. Indeed, he bagged two goals on the day, and also assisted the equalizer from Peter Vermes.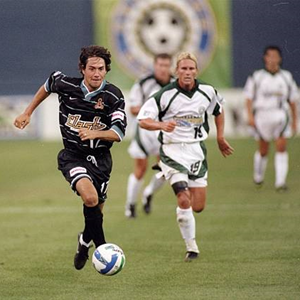 The Rapids had long stretches of struggles against San Jose, who became known as the Earthquakes from 2000, before relocating to Houston at the end of 2005. San Jose Earthquakes returned as an MLS club in 2008.
In the last seven meetings before San Jose's move, the Rapids went winless. When the name returned to San Jose, the Rapids were without a win in a further five encounters. In effect, they went more than six years in between wins (April 2004-August 2010).
San Jose then held the upper hand over more than five seasons, with the Rapids going 14 games without success, from September 2011 to October 2016 (0-7-7).
In recent years, the home side has enjoyed greater success. That said, it has historically been a tough trip for the Rapids. In 34 road games against San Jose (including their time as San Jose Clash), they have managed only eight wins, the last of which was in August 2011. They are 0-6-4 in the visits since.
On the flip side, they are unbeaten at home in the last nine, 5-0-4 and last season managed their biggest win against the Quakes, thumping them 5-0 at home.
These teams also have history in the playoffs, albeit just the one encounter, in 2010. Kosuke Kimura scored the only goal at DICK'S Sporting Goods Park as the Rapids defeated the Quakes in the Eastern Conference Championship.
Head-to-head record: 23-30-17
Last meeting: W 5-0, 9/23/20 at DICK'S Sporting Goods Park
2020 Season
The Quakes reached the postseason for the first time in three years and rallied at Sporting Kansas City in true Goonies fashion. Gianluca Busio scored what many assumed was the winner in the 91st of their first-round playoff game to make it 3-2, before record goalscorer Chris Wondolowski took it to extra-time with a leveler in the 97th minute!
Tim Melia saved the first three San Jose spot kicks as SKC went through 3-0 on penalties
On the whole, last season was one of feast or famine for Almeyda's men. In the space of seven games, they lost 5-1, 7-1, 6-1, and 5-0 (to the Rapids), before then winning at LAFC and home to both LA Galaxy and Vancouver Whitecaps, for three wins in a row.
They followed that run with a 3-0 loss at Portland, then a 4-0 win at the Galaxy. That win over the Galaxy started a mini run down the stretch, during which they squeezed in the playoff picture with another win over LAFC.
The Orlando tournament proved fruitful for them, as they picked up seven of a possible nine points from the group stage, but this was a side that was decent and dreadful in equal measure.
Chris Wondolowski was again their leading scorer, with the veteran adding to his own league record with another seven goals. He will be back again in 2021 but how much longer can they keep looking to the 38-year-old?
Offseason Highlights
As mentioned above, Wondo is back for one more season. He made 22 appearances (13 starts) last season. Those numbers may be similar again this term, albeit it in a restored 34 game calendar.
Central defender Oswaldo Alanis is also back. The Quakes extended the loan deal from Chivas Guadalajara. With Nick Lima departing for new boys Austin FC, the California club brought in Paraguay right-back Luciano Abecasis from Libertad.
San Jose also brought in an attacking and a defensive midfielder, in Eduardo Lopez and Eric Remedi. Remedi lands from Atlanta United, where his minutes were limited in 2020. He had reportedly generated interest from Argentine clubs San Lorenzo and Independiente, and joined for $200,000 in General Allocation Money, which could increase to $500,000 depending on certain incentives being met.
Notable names to depart during the offseason include Danny Hoesen (now at Austin FC), central defender Guram Kashia, and one-time Designated Player Vako Qazaishvili (Ulsan Hyundai, South Korea).
This is a third season for head coach Matias Almeyda and it may be that he is beginning to shape the squad to his liking.
Players To Watch
Cade Cowell: signed as a 15-year-old homegrown player at the start of 2019, Cowell made his MLS debut in the second game of last season. He went on to make 17 appearances, with four starts, scoring his only goal in a 3-2 loss at LA Galaxy. In the glimpses we saw last year, it was clear Cowell plays with confidence and without fear. He will continue to learn around the teammate more than twice his age, Chris Wondolowski.
Cristian Espinoza: the 26-year-old Argentine heads into his third season with the Quakes and is again expected to be the player pulling the strings. He has 22 assists in 53 appearances and has pretty much been an ever-present in his two seasons. Last year he featured in all 23 regular season appearances, starting 22 of them. He also played in the playoff game and, true to form, assisted in two of the side's three goals.
Eduardo Lopez: this is a player known to Matias Almeyda, who worked with Lopez during his time in charge of Chivas Guadalajara. The slight 26-year-old, standing just five-foot-five inches tall, had 21 goals and 12 assists in 185 games at Chivas and will take the role of the No. 10. A product of the Chivas youth system, Lopez steps out of Mexico for the first time in his career.
Chris Wondolowski: the owner of almost every scoring record in Major League Soccer, including career regular season goals (166), goals for one club (162), game-winning goals (45),  and consecutive seasons with 10+ goals (10; 2010-19), Wondolowski may have slowed down physically in recent years but he remains as sharp as ever mentally. An intelligent striker, he finds space, anticipates well, and remains as passionate as ever about the beautiful game. Enjoy a final season of this record scorer, the likes of which we may never see again.
In: Luciano Abecasis (Libertad, Paraguay), Oswaldo Alanis (Chivas Guadalajara, Mexico – loan extension), Benji Kikanovic (Reno 1868), Eduardo Lopez (Chivas Guadalajara, Mexico), Eric Remedi (Atlanta United).

Out: Jon Bell (New England Revolution), Luis Felipe, Danny Hoesen (Austin FC), Guram Kashia (Lokomotivi Tbilisi, Georgia), Nick Lima (Austin FC), Vako Qazaishvili.
Meetings in 2021:
July 17 (home)
September 4 (away)
Click HERE for the full Rapids schedule.
Did You Know?
The Rapids crushed the Quakes 5-0 last time out, and it could have been more, but games between the two teams have been historically low-scoring affairs. In eight games between 2013-2016, there were only seven goals scored combined. All three meetings in 2014 ended in draws, two of which were 0-0 and the other 1-1.
The Rapids lost all three contests with the Quakes in 2012, the year San Jose claimed the second of their two Supporters' Shields. This included back-to-back 4-1 defeats, one at home and one away. Wondolowski scored a hat-trick in the game at DICK'S Sporting Goods Park.
Goalkeeper Stew Ceus made his MLS debut in the 4-1 home loss to San Jose in 2012. He replaced the injured Matt Pickens (groin) with 21 minutes remaining and would play the final two games of that season, both 2-0 wins, against Chivas USA and Houston Dynamo.