Bill Hanzlik - Television Anchor/Reporter
---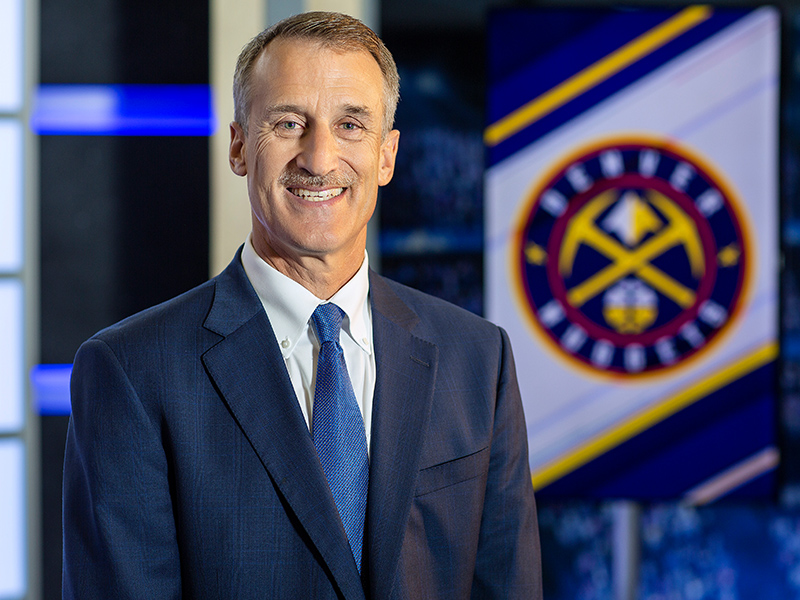 Bill Hanzlik, who spent 10 years as a player and coach in the Denver Nuggets organization, is in his eighth season as Nuggets analyst for the pre-game and post-game shows on Altitude Sports.
Considered one of the most beloved players in Nuggets franchise history, Hanzlik was with Denver from 1982-91 and helped the Nuggets reach the NBA Playoffs eight times. During his career, the Nuggets posted a cumulative record of 360-296 (.549) and captured two Midwest Division titles (1984-85 and 1987-88). Originally the 20th overall selection in the 1980 NBA Draft (by Seattle), Hanzlik played two seasons for the SuperSonics before he was traded to Denver.
In 1991, Hanzlik moved on to the coaching ranks, becoming an assistant for Allan Bristow with the Charlotte Hornets. He was an assistant with the Hornets for five seasons and later moved on to coach with Lenny Wilkens and the Atlanta Hawks organization in 1996. On May 29, 1997, Hanzlik was named head coach of the Nuggets and held that position for the 1997-98 season.
Hanzlik now directs the Gold Crown Foundation, a non-profit corporation dedicated to improving the lives of Colorado's children through athletics and education. He founded the organization in 1986 with the help of Colorado business leader Ray Baker. Now a full-time CEO of the Foundation, Hanzlik has overseen the growth of the Foundation¹s athletic programs from one-week summer girls' basketball camp with an enrollment of 150 to its current 20,000 participants, ages 9-18 in numerous sports programs.
Hanzlik played four seasons at the University of Notre Dame (1976-80) and helped lead the Irish to the NCAA Final Four. He was also a member of the 1980 U.S. Men's Olympic Basketball Team that did not compete in the 1980 Moscow Olympics because of a political boycott. He was elected to the Colorado Sports Hall of Fame in 2003.
Bill and his wife, Maribeth, reside in Greenwood Village. They have four children.
---
Favorites:
Favorite Sports movie: Rudy (Hey I graduated from Notre Dame)
Favorite Sports Book: They Call Me Coach by John Wooden
Favorite Sports Moment: Playing in the Final Four in St. Louis
Favorite Band: Fleetwood Mac/ Bruce Springsteen
Best Thing about working at Altitude: Doing the Nuggets games
Person I'd most like to meet: Bill Gates (he's a great philanthropist)
---
Learn more about our on-air talent.