Chris Marlowe - Nuggets Television Play-by-Play Announcer
---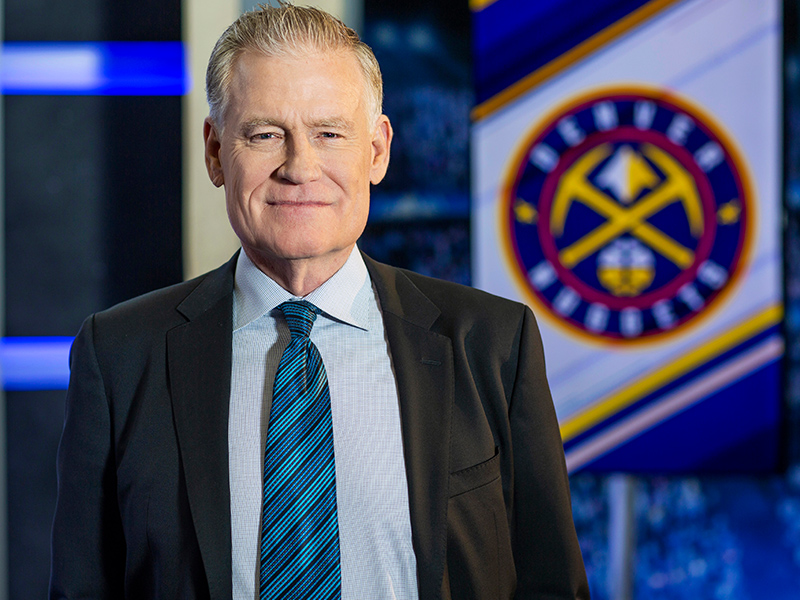 Chris Marlowe will be entering his 11th season this October as the Denver Nuggets play-by-play announcer on Altitude Sports & Entertainment. He also called his seventh consecutive Olympic telecast for NBC Sports at the 2012 London Olympics, covering men's and women's Beach Volleyball.
One of America's most versatile announcers, Marlowe has called play-by-play for college football, basketball and volleyball on a host of networks including NBC, ABC, CBS, ESPN, FOX Sports and the Pac-12 Network. Other highlights include calling the World Series of Poker, Acapulco Cliff Diving, the World Gymnastics Championships, and the XFL.
Marlowe's athletic accomplishments include winning an Olympic Gold Medal (1984/volleyball) and an NCAA Championship (1973/volleyball) at his alma mater San Diego State University. A two sport standout in basketball and volleyball, Marlowe was inducted into the Aztec Hall of Fame in 1994.
Marlowe also enjoyed a successful beach volleyball career, winning the 1977 World Championships of Beach Volleyball and the prestigious Manhattan Beach Open in 1976 and 1977. He was inducted into the California Beach Volleyball Hall of Fame in 1994.
Marlowe and his wife, Laurie, live in Centennial, Colorado, with their daughters MacKenzie and Grace.
---
Favorites:
Favorite sports movie: Pride of the Yankees
Favorite sports book: North Dallas Forty
Favorite sports moment: "Magic Johnson's baby sky hook to beat the Celtics."
Favorite band: The Rolling Stones
The best thing about working at Altitude: "The great people."
If you could meet one person living or dead, who would it be? "My grandfather (Hollywood director) Sam Wood."
---
Learn more about our on-air talent.