Jason Kosmicki - Executive Producer/Play-by-Play Announcer, Nuggets Radio
---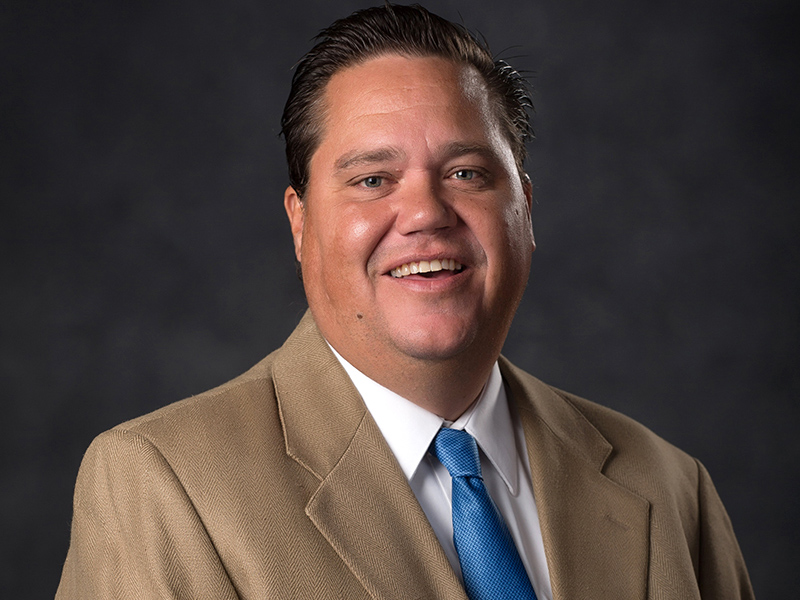 Jason Kosmicki enters his 23rd season with Kroenke Sports Enterprises. After serving numerous roles in the radio department, Kosmicki started doing play-by-play for road games in 2008 and then took over the full time play-by-play position in 2010. He also is the executive producer of radio and oversees all of the radio broadcasts at KSE. Kosmicki also produces regular Denver Nuggets podcasts.
"Koz" moved back to the states at the age of 11 after spending seven years living in Germany. He re-learned the English language and eventually attended the University of Nebraska at Kearney. While in college, he served as Sports Director of the campus radio station and called play-by-play action for "just about any sport imaginable," including football, basketball, baseball, wrestling, volleyball, softball, swimming and even the Sigma Tau Gamma fight night (boxing).
His athletic career peaked in high school where he was a four-year letterman in football and basketball and two years in golf. But as Koz is quick to point out: "It's not that impressive; we had 60 kids in our high school."
After college, Koz landed radio stints in Eau Claire, WI (where on his first week he did play-by-play for a curling tournament), Minneapolis, Washington D.C., Houston, Corpus Christi and Colorado Springs before making his way to the Denver area.
In his free time, Koz enjoys golfing and fishing at Lake McConaughy. The Nebraska native follows his home state Cornhuskers and resides in Foot Hills, CO.
---
Favorites:
Favorite sports movie: Raging bull and Vision Quest
Favorite sports book: Tom Osborne "Faith in the Game"
Favorite sports moment: Pele's bullet header in the 1970 World Cup, Justin Leonards 45 foot putt on the 17th hole to clinch the 1999 Ryder Cup.
Favorite band: Van Halen then a tie between Men without Hats and A Flock of Seagulls.
The best thing about working at Altitude: Being part of the fun-ness
If you could meet one person living or dead, who would it be: John Candy
---
Learn more about our on-air talent.