Katy Winge – Denver Nuggets Reporter and Analyst
---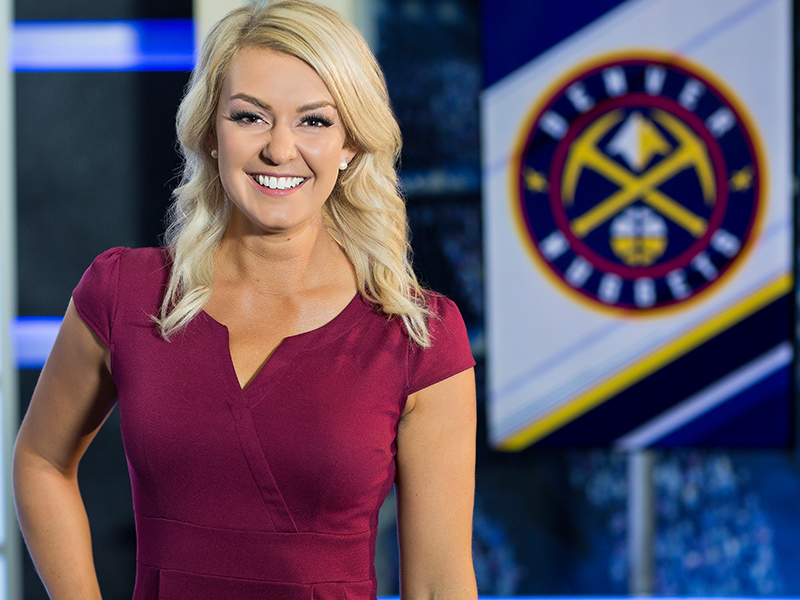 Katy Winge is in her third season as an analyst, reporter, and host for Altitude TV and the Denver Nuggets. She previously was the in-arena reporter and an associate producer at the Ball Arena, hosting the pregame and halftime show Courtside Countdown.
Basketball became Katy's passion in 3rd grade. Through her early playing years, a dream to play in college developed - and blossomed after Illinois State University offered her a scholarship. After roughly 15 years, Katy saw her decorated career on the court as a Division I athlete come to an end. That marked the beginning of her new journey as a broadcaster.
Thanks to her background, Katy loves breaking down the game. She cares about being the connection between the team and the fans, and likes telling stories that go beyond simply the score.
With a master's degree in journalism from Northwestern University, Katy worked as a sideline reporter and host for Comcast SportsNet Chicago and FOX Sports Wisconsin. She also did analyst work for Big Ten Network's StudentU Productions. In addition, she worked as a local sports anchor, producer, and reporter at KTTC/FOX 47 in Rochester, MN.
A tomboy at heart hailing from Minnesota, Katy is a lover of family, friends, food, and traveling. She enjoys all things outdoors, especially hiking and skiing, and adventuring around the Mile High City.
---
Learn more about our on-air talent.