Kyle Keefe - Altitude Television Reporter and Host
---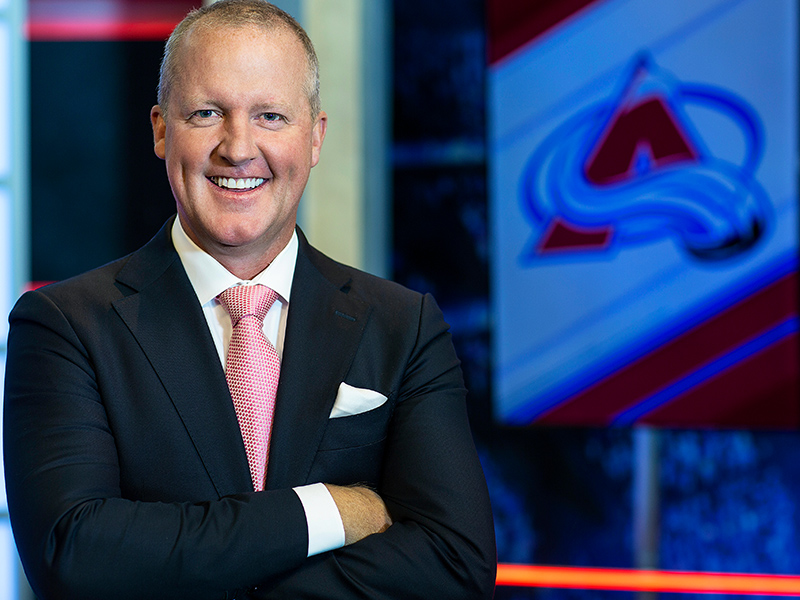 Kyle Keefe is the host of the pre-game, intermission and post-game coverage of the Colorado Avalanche on Altitude Sports.
"Be Right, Be Good, But Don't Be Ordinary." I think it is safe to say I always accomplish the latter. I love this job. Being a sportscaster is a wonderful gift and one that I hope to never let go of. I have been with this company for nearly 19 years, dating back to my days at McNichols Arena when I started as an intern in 1995.
My job is very demanding and very fulfilling, but my true love is my family. My wife Dana is my rock. My little girl Quincy is any dad's dream come true. We have a good life in Denver and love the people here in Colorado. We are very blessed to have good jobs, good friends, and a great family.
---
Kyle's Favorites:
Favorite Sports Movie: Miracle On Ice
Favorite Overall Movie: Tombstone, "I'll be your huckleberry"
Favorite Book: The Sports page
Favorite Sports Moment: 2001 Stanley Cup Finals
Favorite Band: Zac Brown and Blue Merle
Best thing about working at Altitude: When the light goes on…live television is a rush
If you could meet anyone alive or dead? Golf and drinks with Chris Farley, Vince Vaughn and my 2 brothers
My first childhood Career Aspirations: To be a good dad
---
Learn more about our on-air talent.