Peter McNab - Television Color Analyst
---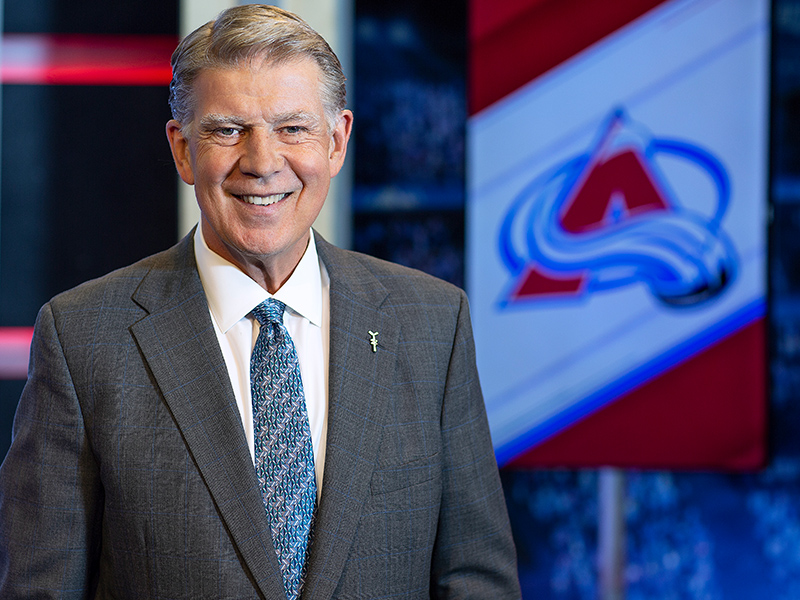 Peter McNab begins his 14th season as the Colorado Avalanche's television color analyst, lending his hockey expertise and a unique perspective on the game of hockey. Regarded as one of the most knowledgeable and enthusiastic color analysts in the game, McNab brings 14 years of NHL playing experience to the Avalanche broadcasts.
Peter began his broadcasting career for the New Jersey Devils during the 1987-88 season with SportsChannel, which won an Emmy that year for broadcasting excellence. After eight years on the New Jersey airwaves, McNab headed to Colorado for the inaugural season of the Colorado Avalanche.
Peter has also added an impressive list of national television credits to his broadcasting resume. In addition to his work on Altitude, McNab also serves as an analyst for NBC during its coverage of NHL games. He also provided color commentary for NBC during the 2006 Olympic Games in Torino, Italy.
From 1995 to 1999, McNab served as Fox Sports Net's analyst for nationally covered regular season and playoff games. He worked for TNT as color analyst for the 1998 Olympic games in Nagano, Japan and served as TSN's studio analyst and host for the 2002 Winter Olympic Games in Salt Lake City, Utah.
A native of Vancouver, B.C., McNab has a past association with the Denver area, as he played collegiate hockey at the University of Denver. McNab went on to play for the Buffalo Sabres, Boston Bruins, Vancouver Canucks and concluded his playing career with the New Jersey Devils. McNab posted six 35-plus goal seasons and tallied 40 or more goals twice during his career. He finished his career with 363 goals and 450 assists in 954 games. Peter was an NHL All-Star in 1977 and reached the Stanley Cup Finals in three straight seasons from 1975-77.
Peter and his family currently reside in Parker, CO.
---
Learn more about our on-air talent.