Vic Lombardi - Altitude TV Reporter and Host
---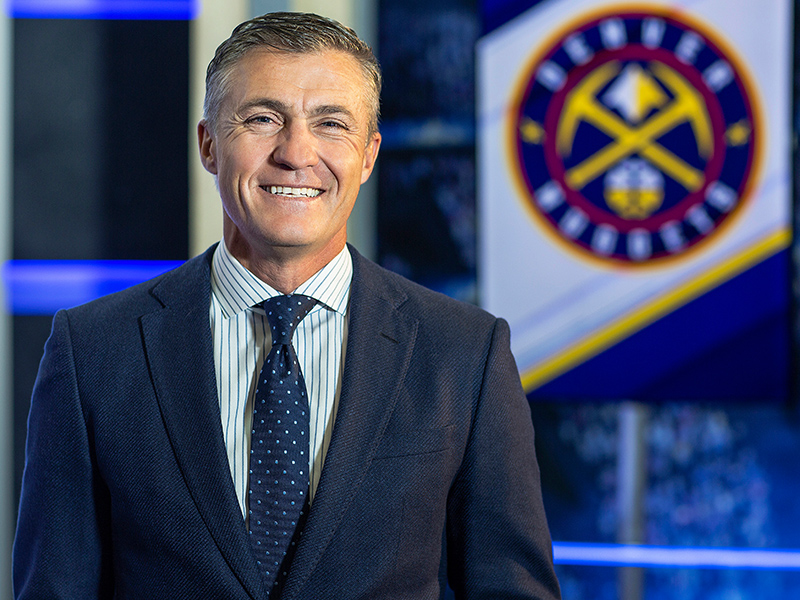 Vic Lombardi joined Altitude on January 1, 2016 as the studio host for the pre-game, halftime, and post-game broadcasts of the Denver Nuggets.
Lombardi previously worked as a television & radio host in South Bend, Austin, Phoenix and most recently the Sports Anchor for Denver CBS4. Lombardi comes to Altitude Sports with more than 25 years of experience in the sports industry and is a 32-time Emmy award winner, 16 for Best Sports Anchor and voted 2018 Colorado Sportscaster of the year. He is also the co-host of the Altitude Sports Radio 92.5 morning show. Lombardi is one of the most respected sports personalities in the country, which the number of awards attest.
He attended the University of Colorado and graduated from the University of Notre Dame in 1991. He resides in Denver, Colorado with his wife, Terri and three kids.
---
Vic's Favorites:
Sports Movie – Rocky
Movie Overall – Rocky
Sports Moment – '77 - Orange Crush
Home Team Moment – Sakic hands Cup to Ray
Home Team Moment – Rockies miracle run 2007
Best person I have met in Sports – Monty Williams
Band – Hall & Oates
---
Learn more about our on-air talent.