Gimme 5ive June
---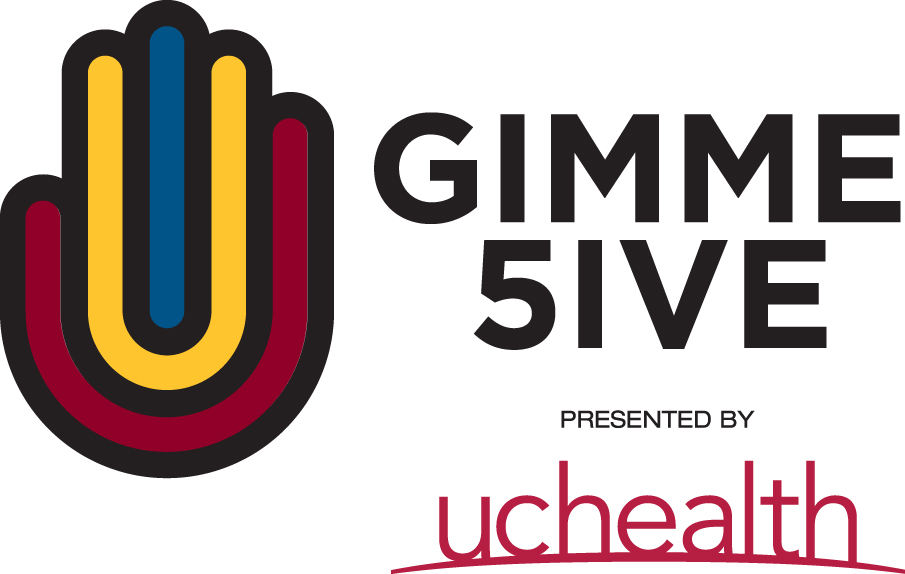 ---
The Gimme 5ive campaign aims to raise awareness of proactive steps that men and women can take every month in an effort to provide early detection and/or prevention of common cancers and other diseases.
---
Gimme 5ive Health Focus for June:   
Skin Cancer Awareness


Gimme 5ive Pup Up Screening: Thurs June 20th from 11am to 2pm at Civic Center Park
Free sun safety counseling using a UV reveal camera as part of Gimme 5ive's focus on skin cancer prevention this month.
The free screening coincides with the summertime Civic Center Eats program that features Denver's top food trucks and live music in downtown's Civic Center Park.
Stop by for free sun safety counseling which uses the UV Reveal camera to identify subsurface skin conditions. The consult takes just a couple of minutes.
Listen:
Learn:

Skin cancer strikes more people worldwide than any other form of cancer.
One in five Americans will develop skin cancer by age 70.
You can help prevent melanoma by seeing shade whenever possible, wearing protective clothing, avoiding direct sunlight between 10am-4pm and using broad spectrum sunscreen with SPF of at least 30 every day.
More information can be found here: uchealthlibrary.staywellsolutionsonline.com/



Do:

Check your skin every month for new marks or skin changes. Use the ABCDE guide:

Asymmetry: the sides of the mole or growth don't match
Border: the edges are ragged, notched, or blurred
Color: the color within the mole or growth varies
Diameter: the mole or growth is larger than 6 mm (size of a pencil eraser)
Evolving: the size, shape, or color of the mole or growth is changing



Pledge:

Pledge to wear sunscreen every day.



Share:

Share the ABCDE guide with 5 friends.