Make the Switch to DIRECTV and you don't have to miss a single game as the Nuggets and Avalanche make their stretch run to the Playoffs!
---
By switching to DIRECTV, not only will you be able to watch Nuggets, Avalanche, Mammoth and Rapids games, you will also receive:
$150 Visa Gift Card
Provided by DIRECTV
---
Two Regular Season Tickets
Your choice of two regular season tickets to a Nuggets, Avs, Rapids, or Mammoth game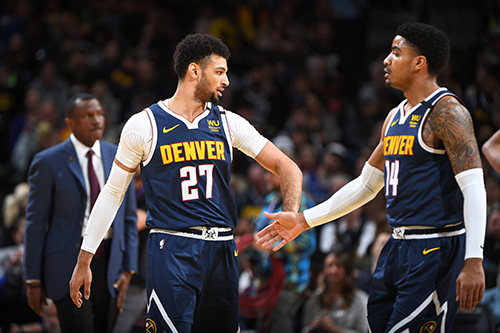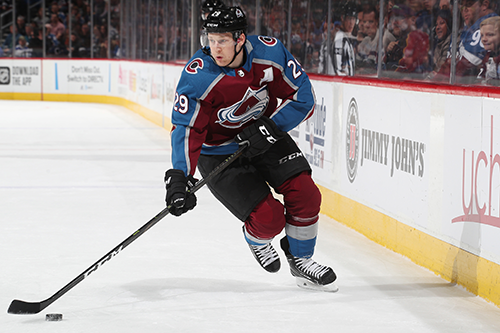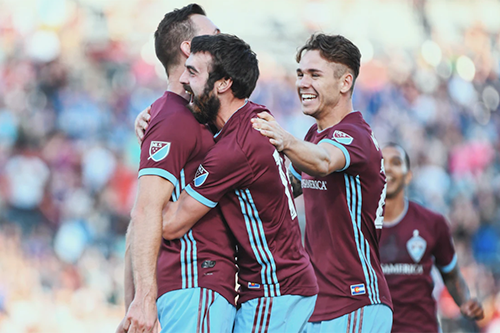 ---
$25 Credit
Good for merchandise at the Altitude Authentics team store at Pepsi Center
---
There will be representatives of DIRECTV at the Pepsi Center Grand Atrium March 1 - 5 from 9:30 am – 6 pm where you can sign up for this offer. You can also take advantage of the offer at the following AT&T Stores March 1 - 15.
| LOCATION | ADDRESS 1 | ADDRESS 2 | CITY | STATE | ZIP | PHONE |
| --- | --- | --- | --- | --- | --- | --- |
| ARVADA | 5131 KIPLING STREET | UNIT 600 | WHEAT RIDGE | CO | 80033 | 3034258997 |
| AURORA CITY PLACE | 14401 E BAYAUD AVE | UNIT A | AURORA | CO | 80012 | 3033434192 |
| AURORA CROSSING | 2250 S PARKER RD | #120 | AURORA | CO | 80231 | 3037450025 |
| BELMAR | 7365 W ALASKA DRIVE | | LAKEWOOD | CO | 80226 | 3039342724 |
| BOULDER | 1675 29TH ST | SUITE 1280 | BOULDER | CO | 80301 | 3034470013 |
| BROOMFIELD | 1 WEST FLATIRON CROSSING DRIVE | SPACE 0106 | BROOMFIELD | CO | 80021 | 7208872887 |
| CASTLE ROCK PROMENADE PKWY | 6375 PROMENADE PARKWAY | SUITE B110 | CASTLE ROCK | CO | 80108 | 3036600284 |
| CENTENNIAL SMOKY HILL | 19741 E SMOKY HILL RD | | CENTENNIAL | CO | 80015 | 3036931814 |
| CHERRY CREEK | 58 N STEELE STREET | | DENVER | CO | 80206 | 3033550111 |
| CORNERSTAR | 6755 CORNERSTAR WAY | SUITE C | AURORA | CO | 80016 | 3036809028 |
| DENVER WEST VILLAGE | 14195 W. COLFAX AVENUE | | LAKEWOOD | CO | 80401 | 3032798950 |
| DOWNTOWN DENVER | 1001 16TH ST | SUITE A-128 | DENVER | CO | 80265 | 3036230691 |
| QUEBEC SQUARE | 7507 E 36TH AVE | SUITE 100 | DENVER | CO | 80238 | 3033221810 |