MLS Team Guide: Toronto FC
---
Ahead of the 2021 MLS season, Richard Fleming introduces us to the teams set to face the Colorado Rapids. They will take on just three teams from the Eastern Conference, the second of which will be Toronto FC.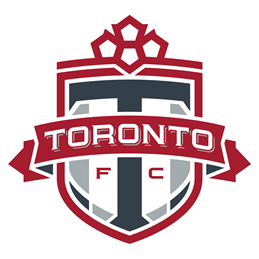 First season in MLS: 2007
Honors: MLS Cup winners (2017), Supporters' Shield winners (2017), Canadian Championship (2009, 2010, 2011, 2012, 2016, 2017, 2018)
Stadium: BMO Field, Toronto, Ontario
Head Coach: Chris Armas (appointed January 13, 2021)
History with the Rapids
Despite Toronto's recent success, there has been little to choose between the two teams since they first met at BMO Field in June 2007. The Canadian club edged the contests early on, but the pendulum has swung toward the Rapids in the last seven or eight years.
Home field advantage certainly helps when it comes to this particular head-to-head. Both sides have lost and drawn just once in their own back yard. Toronto has won the other eight encounters at BMO Field, whereas the Rapids have triumphed in the other six at DICK'S Sporting Goods Park.
In the opening 11 meetings, the Rapids recorded only three victories (3-7-1), despite early life in MLS being especially tough for Toronto. In the seven games since, the Rapids have fared far better, winning four (4-2-1).
The pair did not play each other in 2020. Their last encounter came in 2019 in Robin Fraser's fourth game in charge, which meant a swift return to the club he had recently departed as assistant coach. Fraser had worked under Greg Vanney in Ontario – both were former Rapids players. And the club connections do not end there.
Players to have featured for both teams include MLS Cup winners Conor Casey, Quincy Amarikwa, Marvell Wynne, and Drew Moor, plus Gale Agbossoumonde, Steven Beitashour, Nicolas Benezet, Edson Buddle, Sam Cronin, Jeff Cunningham, Hunter Freeman, Dan Gargan, Herculez Gomez, Alan Gordon, Clint Irwin, Nick LaBrocca, Tyrone Marshall, Joseph Nane, Jacob Peterson, Nathan Sturgis, and Collen Warner.
MLS meetings aside, the Rapids and Toronto did clash in the 2018 CONCACAF Champions League. In what were Anthony Hudson's first games in charge, the Rapids lost 2-0 at home in the first leg of the Round of 16 – in bitterly cold conditions – and would go out 2-0 on aggregate as the road leg ended 0-0.
Head-to-head record: 7-9-2
Last meeting: L 3-2, 9/15/19 at BMO Field
2020 Season
It was an odd season all round, but arguably more so for the three Canadian teams. When MLS resumed in August, the three teams north of the border played amongst themselves for a month until they were all re-housed in the USA for the remainder of the season. For Toronto that meant home games would be played at Pratt & Whitney Stadium at Rentschler Field in Hartford, Connecticut.
Even so, only Supporters' Shield-winning Philadelphia Union (2.04) had a better points-per-game average than Toronto (1.91) in a season when standings were determined using this method.
But while Philly had a goal difference of +24, second-placed Toronto's was a little more modest, at plus-seven. Of their 23 games, only three results were separated by more than one goal, whether a win or a loss.
Tight games were the mark of this Toronto side in 2020, as had been the case in 2019 when they finished fourth in the Eastern Conference with a plus-five goal difference.
Last year there were very few blow-outs. Their greatest margin of victory was a 3-0 success over Vancouver Whitecaps. Their largest loss was a 5-0 defeat at Philadelphia Union.
Eleven of Toronto's 13 wins were by a one-goal margin. Seven were a 1-0 scoreline. It may not have been pretty, but it was pretty effective.
Alejandro Pozuelo was the only man on the roster to start all 23 regular season games. He was joint-top scorer with nine goals, contributed a team-high 10 assists, and walked off with the league's MVP award.
Ayo Akinola had a career-high season. The 21-year-old had managed two starts and 12 appearances across the previous two seasons, scoring two goals. Last year, he started 11 of his 15 games, and was level on nine goals with Pozuelo. (Pozuelo's nine goals included a perfect five from the penalty spot).
A little wobble set in down the stretch, culminating in an early exit from the playoffs. They lost three of the last four regular season games, among them the thumping in Philly, and were drawn to 'host' newcomers Nashville SC in the first round of the postseason.
Played in Hartford, the 2017 MLS Cup winners were beaten 1-0 after extra-time. A week later, with the season over, head coach Greg Vanney announced his departure, signaling the end of an era.
Offseason Highlights
The arrival of Chris Armas as head coach on January 13 was clearly the biggest move made by Toronto this offseason. They re-signed defenders Justin Morrow and Eriq Zavaleta. The pair were out of contract after last year. And club president, Bill Manning, signed a five-year extension with Maple Leafs Sports & Entertainment.
Those moves aside, activity has been limited.
From last season, Laurent Ciman has moved on. His contract was not renewed, and he is now an assistant coach in Montreal. Pablo Piatti, a winger with four goals and four assists in 2020, is now in Spain with Elche CF.
Players To Watch
Ayo Akinola: he turned 21 in January and is coming off a year in which he shone in trying conditions. Akinola managed nine goals in 15 games last year (11 starts), at the end of which he scored for the USA in a friendly international against El Salvador. A month later the dual national was called into the training camp for the Canadian national side but had to withdraw for health reasons. He has raised the level of expectation and it can often be tough to replicate when on the radar of most, not least both the USA and Canada.
Alejandro Pozuelo: the 2020 MLS MVP enters his third season seeking to pick up where he left off. In 53 appearances, the Spaniard has 21 goals and 22 assists. He is very much the creative force within this Toronto team, taking on the role previously held by Sebastian Giovinco and compatriot Víctor Vázquez.
In: Julian Dunn (returned after loan spell at Valour FC), Noble Okello (returned after loan spell at Danish club HB Køge), Jordan Perruzza (homegrown)

Out: Laurent Ciman (CF Montreal as assistant coach), Tony Gallacher (Liverpool, England – end of loan spell), Pablo Piatti (Elche CF, Spain), Rocco Romeo (HB Køge, Denmark – on loan)
Meetings in 2021:
September 25 (home)
Click HERE for the full Rapids schedule.
Did You Know?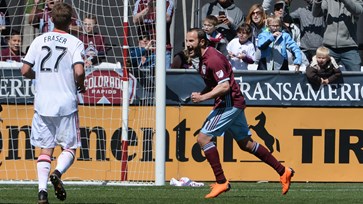 When the Rapids take on Toronto at home on September 25, it will be the first meeting at DICK'S Sporting Goods Park since April 14, 2018. The Rapids won 2-0. Jack Price scored his first for the club, against Clint Irwin. Shkelzen Gashi came off the bench to bag the second of the game from the penalty spot (pictured).
April 7, 2007 was Toronto's first game in MLS, a 2-0 loss at Chivas USA. Coming off the bench for the last 25 minutes and his MLS debut was future Rapids legend, Conor Casey. On the same day, the Rapids were playing their first-ever game at DICK'S Sporting Goods Park.
For at least the first month of the season, Toronto will play their home games at Orlando City's Exploria Stadium. This will initially see them host Vancouver Whitecaps and defending champions Columbus Crew in Florida.