Gimme 5ive August
---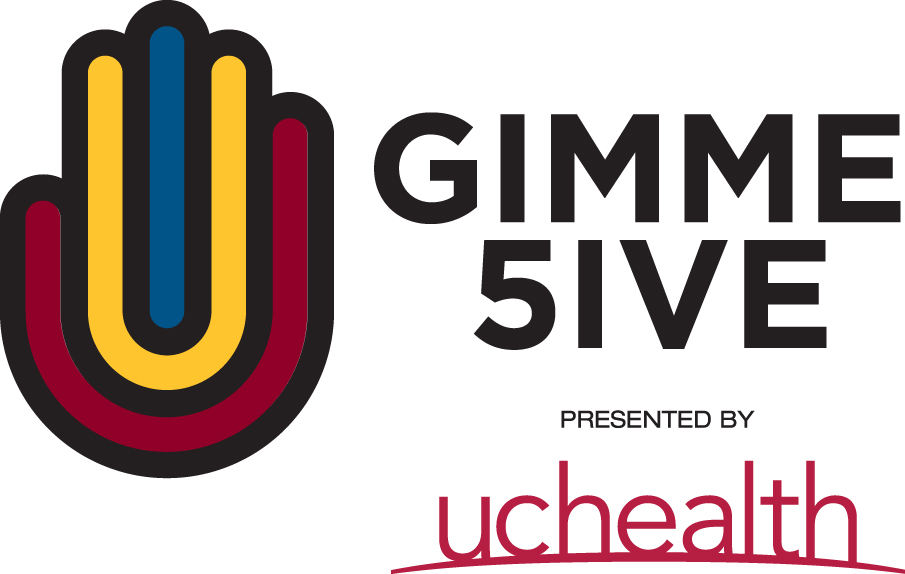 ---
The Gimme 5ive campaign aims to raise awareness of proactive steps that men and women can take every month in an effort to provide early detection and/or prevention of common cancers and other diseases.
---
Gimme 5ive Health Focus for August:   
Annual Wellness Exams


Listen:
Learn:

Regular health screenings are an important factor in maintaining a healthy lifestyle. Potential problems can be identified at earlier stages which can lead to increased success rates in treatment and cures.
Screenings vary by gender and life stage. Family history and lifestyle also play a role in which screenings you should receive. Check with a primary care provider about the appropriate screenings for you. Learn more: https://www.uchealth.org/today/health-screenings-save-lives-and-suffering/



Do:

Sign up to receive a biometric screening courtesy of UCHealth and the Denver Nuggets on Saturday, September 7th between 10 p.m. and 2 p.m. at the Pepsi Center. The first 100 individuals to register will receive a free screen. Additional screenings above and beyond the first 100 will be available at $35/each. To pre-register and for more information, click here: UCHealth and DenverNuggets



Pledge:

Pledge to make an appointment with a primary care provider this month and complete the recommended screenings for your age and gender.



Share:

Connect with 5 family members and make sure you are each are aware of family health/any issues that have impacted parents, grandparents, siblings, etc.


---

Past Gimme 5ive Awareness Month